My Two Elaines is proud to be recognized by media from throughout the state of Wisconsin and United States. If you are an editor or reporter and require additional information or would like to schedule an interview with Marty Schreiber or Cathy Breitenbucher, please contact Gail Sideman at gsideman@publiside.com.
News Clips
Real Wealth Media – Preparing For The Unimaginable
A Caregiver Who Dances in the Rain – National Education Association
This Is The One Thing You Must Do If You're Caring For Someone With Alzheimer's – MarketWatch
Learning How To Dance In The Rain (Rebroadcast) – Agewyz
Learning, Coping and Surviving: Former Wis. governor Offers Advice to Alzheimer's Caregivers
"My Two Elaines" – Learning, Coping, and Surviving as an Alzheimer's Caregiver – Schreiber Shares Insights
Kiplinger – Coping Advice for Family Caregivers
Alzheimer's Speaks – Learning, Coping & Surviving the Dementia Journey
Legends Community Focus (West Palm Beach, Fla.) – Interview with Martin Schreiber
The MotherPod – Coping As A Caregiver – Martin Schreiber
Home Care Assistance – Guest Post: A Daughter's Look at Alzheimer's
CrisisPrevention.com — Unrestrained Episode 41 – Guest Marty Schreiber
WFRV – Newsmaker Sunday: Alzheimer's Disease Awareness
WISN, ABC News – Web Extra: Help Available for Alzheimer's Caregivers
WTMJ – Former Gov. Schreiber helping Alzheimer's patients cope – Says caregivers need to take care of themselves
Milwaukee, Wisconsin Journal Sentinel – Former Gov. Martin Schreiber crusading for Alzheimer's caregivers
OZAUKEE NOW – Former Wisconsin Governor Schreiber's Alzheimer's book tour goes through Mequon
Wispolitics Book Club: Martin Schreiber Interview
WTMJ Conversations: Marty Schreiber Interview
LaCrosse, Wisconsin, ABC affiliate – Former Wisconsin Governor shares experiences as Alzheimer's caregiver in new book
WXOW News 19 La Crosse, WI – News, Weather and Sports
Agewyz – Episode 85: Learning How To Dance In The Rain (with Martin Schreiber)

WTMJ – A Former Governor's New Role As Caregiver
WTMJ – Former Wisconsin Governor Uses Personal Experience For Book On Alzheimer's Disease
Wisconsin Health News – On the Record with Former Gov. Martin Schreiber
Milwaukee, Wisconsin Journal Sentinel – Schreiber: Living with Alzheimer's
WISN News – Former Wisconsin governor shares his love story interrupted by Alzheimer's
50 Plus News Magazine (open link and go to Page 5) — Watch Out for the Inverted Funnel
Wisconsin Public Radio – From Governor To Caregiver: Schreiber On Helping A Loved One With Alzheimer's
WTMJ – Former Governor Martin Schreiber Faces The Toughest Challenge Caring For His Wife Elaine
WTMJ – Birthday party to be held for City of Milwaukee (Martin Schreiber is mentioned 46 seconds in)
Milwaukee Rotary Club – Marty Schreiber — From Governor To Caregiver

Hudson Community Foundation – For Better or Worse Caregiving Memory Loss and Dementia.  Related article from the Hudson Star Observer.

Wisconsin Department of Health Services

Alzheimer's Association SE Wisconsin

Wisconsin Eye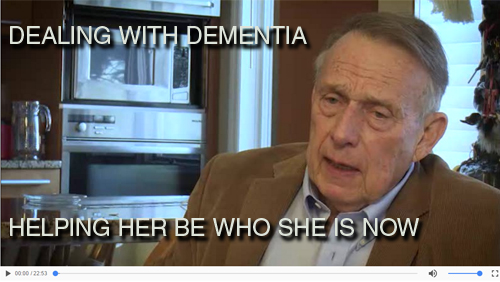 Article in M: Milwaukee's Lifestyle Magazine