For me, the headline sums up one of the big challenges of Alzheimer's caregiving: you think you have to do the job flawlessly.
If you have a Type-A personality, you're always trying to be perfect. As my Alzheimer's Association counselor says, you're uptight until it's just right.
You might be trying to keep Mom's house as neat-as-a-pin as she did before she was diagnosed with Alzheimer's. Maybe you want to make all of your husband's favorite meals, even when you don't always have time to cook from scratch. No matter how hard you try, it seems there are never enough hours in the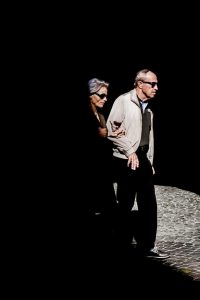 day to do things the way they "should" be done. You feel like a failure.
If you can, try to let go of your guilt. Weigh your aspirations versus your ability to provide a picture-perfect home. Maybe a tidy house isn't so important today. Maybe your wife would be happier if you took a walk with her instead of making a time-consuming dinner. Try to find the sweet spot.
Sometimes good is good enough.
— #AlzCaregiving —